How We Invest
Performance + Values
It's All About the Values
Offer your clients more with the nation's largest faith-based mutual fund family.1
ESG and SRI investing has skyrocketed, with a 38% increase in AUM since 2016
2
. Approximately one-fourth of all assets under professional management (~$12 trillion) in the United States incorporate responsible investment strategies
2
.
Finding ESG and SRI investment alternatives for your clients isn't a challenge — until you enter the Christian-values space. There are few alternatives that take a Christian faith-based investment approach to its funds. GuideStone Funds
®
, the nation's largest faith-based mutual fund family
1
, has done just that for almost two decades.
With GuideStone
®
, you get more than values. You have available one of the best-performing mutual fund families, confirmed by the
2019 Lipper Fund Award
3
.
Offer your clients more … more values + more performance. Gain a new perspective with a differentiated offering: GuideStone Funds.
Learn more about
Why We Screen
and our
Investing Principles
.
GuideStone Funds provides a performance-driven, faith-based approach to investing.
Why we believe faith-based investing matters.
Investors today increasingly want to align their personal values with their financial investment choices without compromising performance. We provide the faith-based investor the opportunity to invest based on conviction, as we believe our faith-based values do impact the world for the better. GuideStone has shown those values can also shape our investment portfolio. And the 200,000 participants we serve agree.
The marketplace drives demand. Here are a few eye-opening stats from a survey conducted for Natixis Investment Managers:4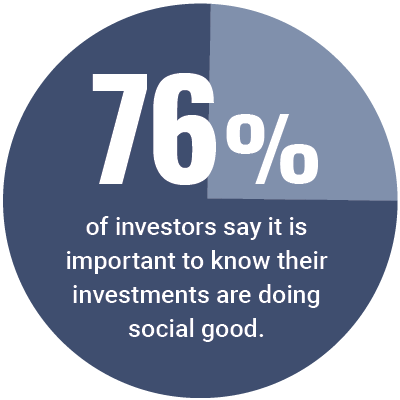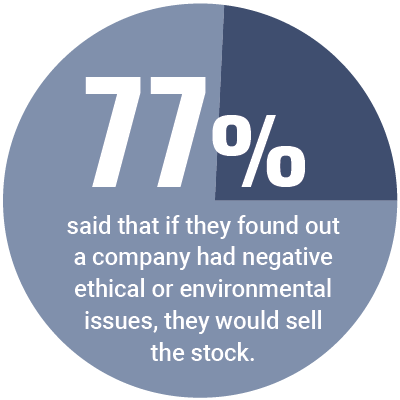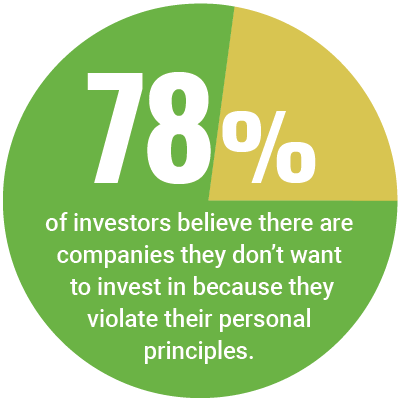 Our investment philosophy at GuideStone is simple: we believe attractive risk-adjusted returns may be achieved through a long-term, fundamental approach that identifies best-in-class managers and optimally allocates capital among them — all while remaining committed to Christian values.
Consider the GuideStone Investment Approach
We leverage our investment philosophy to establish a disciplined, multi-step investment process.
Define Investment Objective
---
When defining a Fund's investment objective, GuideStone seeks to:
Establish the Fund's purpose, objective and structure
Define the Fund's investable universe
Determine allowable securities and exposures
Establish investment suitability and principal investment strategies
Finalize the Fund's benchmark
Identify Risk/Return Profile
---
After defining the investment objective, we then identify the Fund's risk/return profile, which involves:
Identifying potential risks across the investable universe
Understanding the absolute risk of both the Fund and its benchmark
Defining the desired characteristics of relative risk versus the Fund's benchmark
Establishing reasonable return expectations for the Fund
Fund Construction
Manager selection
Once the Fund's risk/return profile has been established, the Fund construction process begins. GuideStone employs extensive industry knowledge and supplemental quantitative screening to narrow the broad manager universe and identify candidates with strong value propositions.
In-depth due diligence is then performed through rigorous qualitative and quantitative assessments on each investment manager, portfolio management team and investment strategy. This allows us to develop a short list of managers and strategies that align with targeted Fund characteristics and, ultimately, select what we believe to be best-in-class managers for inclusion in the Fund.
While both qualitative and quantitative research is integral to this process, qualitative factors account for 80% of our manager selection decision-making process.
Manager optimization
Optimization is a key step in the investment process. Once the Fund's underlying managers have been identified, GuideStone conducts numerous simulations – analyzing various manager combinations across historical time periods – to evaluate hypothetical Fund performance and characteristics against established objectives and risk/return targets. In addition, it is critically important to anticipate how various manager composites may perform into the future – holdings-based analytics as well as risk-factor decomposition assist in this determination.
The resulting target manager weightings are optimized in alignment with the Fund's established risk/return profile, with the goal of enhancing risk-adjusted returns for investors.
Ongoing Management
Extensive ongoing evaluation occurs at both the manager and Fund levels. Much like manager selection and optimization, we assess both qualitative and quantitative factors, which include, but are not limited to:
Qualitative
---
Implementation of investment process
Adherence to investment process
Compliance with investment mandate
Onsite due diligence visits
Quantitative
---
Alignment with risk/return expectations
Validation of target allocations
Relevance of investment approach in current market environment
Evaluation of performance, team structure and current market conditions with each manager
Rethink your perspective on faith-based investing.
Leverage the nation's largest faith-based mutual fund family.1
Learn how you can also Do well. Do right. Do MORE™. Talk with a GuideStone Funds expert today: