Financial Professionals
Performance + Values
It's All About the Values
Offer your clients more with the nation's largest faith-based mutual fund family.1
"You know, a lot of you have heard me beat this drum for years now, but going forward as advisors, we're going to have to increasingly specialize and focus on niches in order to differentiate."– Michael Kitces, Nerd's Eye View (April 2017)
This quote from Mr. Kitces is more impactful today than ever. ESG and SRI investing has skyrocketed, with a 38% increase in AUM since 2016
2
. Approximately one-fourth of all assets under professional management (~$12 trillion) in the United States incorporate responsible investment strategies
2
.
Finding ESG and SRI investment alternatives for your clients isn't a challenge — until you enter the Christian-values space. There are few alternatives that take a Christian faith-based investment approach to its funds. GuideStone Funds
®
, the nation's largest faith-based mutual fund family
1
, has done just that for almost two decades.
With GuideStone
®
, you get more than values. You have available one of the best-performing mutual fund families, confirmed by the
2019 Lipper Fund Award
3
.
Offer your clients more … more values + more performance. Gain a new perspective with a differentiated offering: GuideStone Funds.
Learn more about
Why We Screen
and
How We Invest
GuideStone Funds provides a performance-driven, faith-based approach to investing.
Why we believe faith-based investing matters.
Investors today increasingly want to align their personal values with their financial investment choices without compromising performance. We provide the faith-based investor the opportunity to invest based on conviction, as we believe our faith-based values do impact the world for the better. GuideStone has shown those values can also shape our investment portfolio. And the 200,000 participants we serve agree.
As of the beginning of 2018, $12.0 trillion of the $46.6 trillion in total assets under management in the U.S. can be attributed to investors who want their investments to reflect their personal values. This number has been steadily rising since the early 1990s with a sharp uptick in the early 2010s. Today, more than one-fourth of total assets under management belong to investors who act on their convictions.2
The marketplace drives demand. And the above statistics show demand for faith-based investing. Here are a few more eye-opening stats from a survey conducted for Natixis Investment Managers:4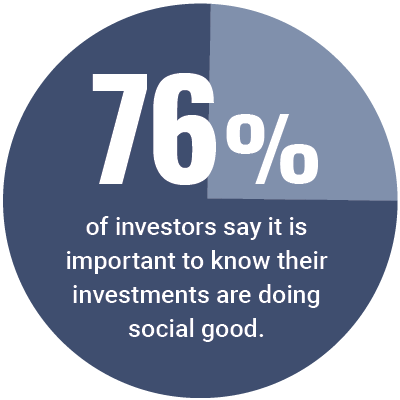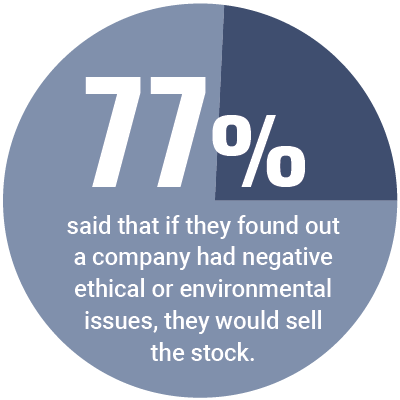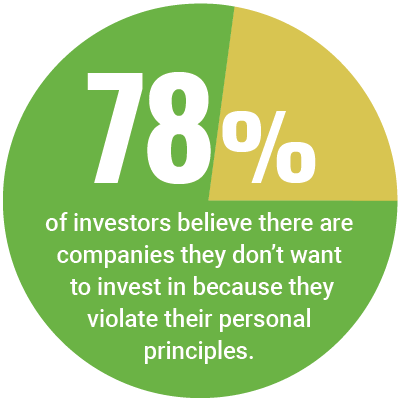 Our investment philosophy at GuideStone is simple: we believe attractive risk-adjusted returns may be achieved through a long-term, fundamental approach that identifies best-in-class managers and optimally allocates capital among them — all while remaining committed to Christian values.
Historically the knock has been that to actually have responsible investing, you had to give up some performance. I think we're seeing now that that isn't the case, and we're actually seeing lots of times where using an ESG framework can actually help you avoid companies with bad practices." - Martin Kremenstein from an interview by Business Insider (May 2018)

Consider the Opportunity Potential
Offer world-class reach, rigor and risk management.

Over the years, we have analyzed hundreds of investment managers across most asset classes and investment styles in search of the appropriate sub-adviser combinations. By fusing the complementary styles and strategies of those GuideStone believes to be world-class sub-advisers, GuideStone Funds can provide diversification benefits that are not available on single-manager funds. This opens up opportunity for you by offering your clients:
REACH
Boost Performance Potential
Provides access to proven investment management firms
Combines managers with differentiated styles to drive strategic opportunities
RIGOR
Increase Operational Efficiency
Reduces impact on investors when changes are needed
Lowers investment research burden for advisors
RISK MANAGEMENT
Reduce Exposure
Lowers firm-specific risks
Reduces style drift effect by sub-advisers
To learn how you can sell our funds to your clients, contact us today.
Rethink your perspective on faith-based investing.
Leverage the nation's largest faith-based mutual fund family.1
Learn how you can also Do well. Do right. Do MORE™. Talk with a GuideStone Funds expert today: