GuideStone Funds® provides a performance-driven, faith-based approach to investing.
Why we believe
faith-based investing

matters.

Investors today increasingly want to align their personal values with their financial investment choices without compromising performance. GuideStone Funds provides mutual funds with diversified investment options across most major asset classes, managed with the goal of providing attractive, risk-adjusted returns for investors.

We believe our biblical values do impact the world for the better. GuideStone Funds received the 2019 Lipper Fund Award for Best Overall Small Fund Family, positioning us to deliver competitive, risk-adjusted performance without sacrificing our values. It's all part of our 100-year heritage of serving those who serve the Lord.

The GuideStone Funds family won the Lipper Fund Award for 2019 Best Overall Small Fund Family over 3 years (out of 29 eligible fund families as of November 30, 2018) based on risk-adjusted total return.
Learn more about our Funds

GuideStone Capital Management® is honored to be a recipient of the
Pensions & Investments Best Places to Work in Money Management 2020 award.
Read Press Release
Rethinking wealth.

Performance + Values
Do Well. GuideStone was founded to ensure the basic needs of elderly pastors and their wives were met. Over the years, we've grown into a diversified financial services firm. One of our growth areas is mutual fund investing. Today, GuideStone Funds offers faith-based investors a diverse lineup of mutual funds aligned with deeply held Christian beliefs.
Do Right. We were an early adopter of an investment policy that restricts certain objectionable industries from inclusion in our portfolios. We have since expanded our faith-based policy to include shareholder advocacy and impact investing. From the beginning, we understood that issues with companies are not black and white — a belief that has served us well as the global financial markets have become more complex and interconnected.
Do MORE. Investors have changed too. With the rise of socially responsible investment options, there has been a change in the expectation of faith-based investments. GuideStone Funds understands this change and advocates for life, family, stewardship, health and safety directly with those companies that represent our fund holdings.
Insights from the nation's largest faith-based mutual fund family.1
Media, market commentary and resources from a Christian perspective.
GuideStone Capital Management® provides regular insights on market performance, portfolio perspectives and our own GuideStone faith-based mutual funds. Visit the pages provided below for videos and other resources designed to keep you informed.

MEDIA
Updates on GuideStone and the faith-based investing community
View All Media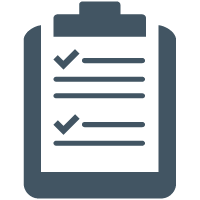 COMMENTARY
Quarterly market updates and insights from GuideStone investment advisors
View All Commentary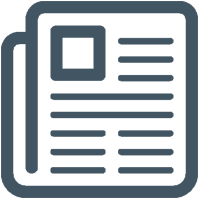 FAITH-BASED INVESTING
Perspectives and conversations with GuideStone about faith-based investing
Learn More
Rethink your perspective on faith-based investing.
Leverage the nation's largest faith-based mutual fund family.1
Learn how you can also Do well. Do right. Do MORE. Talk with a GuideStone Funds expert today: