Faith-Based Investing
GuideStone's faith-based investing policy
Invest according to your values.
Screening is the critical first step.
As Christians, we are called to let our light shine through our thoughts, words and actions — a calling we hold fast to every day. This desire to be a witness impacts everything we do as an organization, including the makeup of our Fund holdings.
Because we believe in holding fast to our ideals, several decades ago GuideStone Funds® implemented an investment policy to uphold our biblical values. Therefore, GuideStone Funds does not invest in any company that is publicly recognized as being in the alcohol, tobacco, gambling, pornography or abortion industries or any company whose products, services or activities are publicly recognized as being incompatible with the moral and ethical posture of GuideStone®.
Empower real change.
Advocacy is the next step.
GuideStone doesn't stop with screening, because avoiding an investment doesn't solely influence change. We think of screening like making a choice not to shop at a store. While the business may not flourish as much if you don't shop there, a better tactic might be to engage the owners of the store to effect change.
By advocating for faith-based values, we represent our investors by influencing companies to enact authentic, positive business change. We want to be an engaged shareholder who takes a proactive interest in understanding the how and why of companies whose values may not fully align with our own.
We advocate for our shareholders through letter writing and corporate dialogue, bringing issues to the attention of companies. This allows them to state their current positions and express future intentions on perceived issues.
By investing in GuideStone Funds, you too can take a stand for:

LIFE
You can take a stand for the rights of those who cannot speak for themselves, whether it be a hurting mother or newly conceived child.

FAMILY
You can take a stand for the thousands of innocent children who are corrupted due to human trafficking and the brokenhearted men and women struggling with their self-worth due to the pornography industry. STEWARDSHIP
You can take a stand for those struggling with a gambling addiction that carries an estimated social cost of $7 billion as a direct result of crime, bankruptcy and cross-addiction.1

HEALTH
You can take a stand for those who struggle with tobacco use that destroys their bodies with harmful toxins and causes one in every three cancer deaths.2

SAFETY
You can take a stand for the 17.6 million Americans who suffer from alcohol dependence3 and cause one in every three motor vehicle crash deaths in the U.S.4
Have a direct impact.
Impact investing allows investors to be more proactive with their investment dollars.
While exclusionary screening and shareholder advocacy serve a valuable role in investor portfolios, they can only go so far in promoting positive, long-lasting change. That's why we believe impact investing is the natural next frontier in our mission to deliver Biblical values through our investment offerings. By purposefully investing in organizations that seek to protect life, promote human dignity and enhance the efficiency and accessibility of life-sustaining resources, we are helping to create positive impact in the world — which we believe we are called to do as Christians.
The Negative Performance Myth
The misperception with faith-based mutual funds is that performance must be sacrificed to effectively align investments with values.
Socially conscious funds outperform the global fund universe.
44.6% of socially conscious funds are 4 and 5 star rated by Morningstar compared to 40.4% of the global fund universe.
Guidestone is part of this positive performance.
Click here to see how Morningstar rates Guidestone Funds®
Advocate for your values with faith-based investments. Add Guidestone Funds to your portfolio today.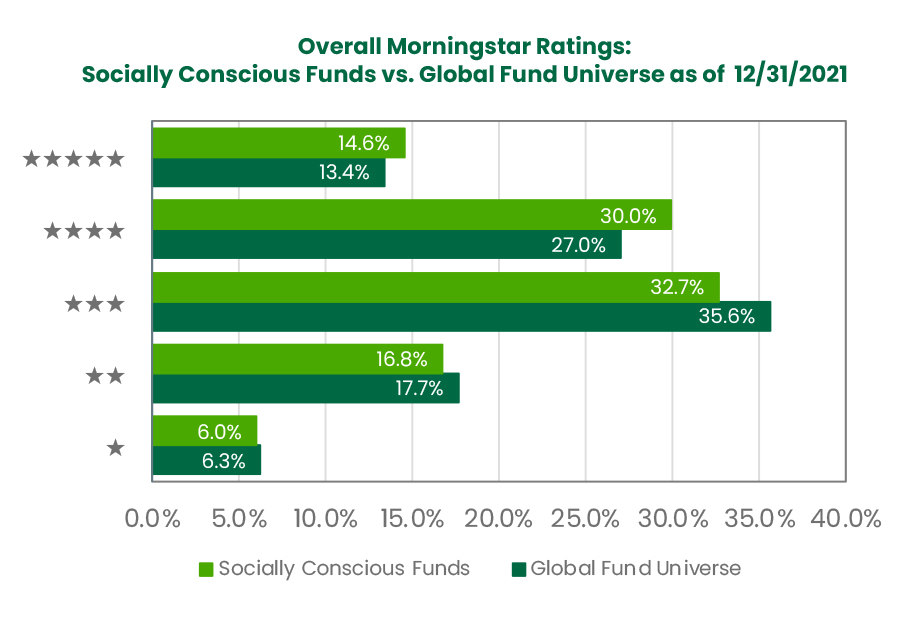 Source: Morningstar Direct as of 12/31/2021
Methodology: The data was sourced from a global fund universe of all mutual funds including all share classes through Morningstar Direct. Funds meeting Morningstar's criteria for "Sustainable Investment" and "Employs Exclusions" were identified and the universe was further reduced to the oldest share class in order to eliminate duplicative entries.
In the Morningstar universe, the Sustainable Investment attribute is used to identify funds that may make investments focused on sustainability; impact; or environmental, social and governance or ESG; factors in its prospectus or regulatory filings. The Employs Exclusions attribute is used to identify funds that may make investments where the fund's strategies may exclude certain sectors, companies or practices. These two attributes combined comprise the socially conscious funds represented in the table above. The Global Fund Universe category is made up of non-socially conscious open-ended U.S. mutual funds.
©Morningstar 2021. All rights reserved. Use of this content requires expert knowledge. It is to be used by specialist institutions only. The information contained herein: (1) is proprietary to Morningstar and/or its content providers; (2) may not be copied, adapted or distributed; and (3) is not warranted to be accurate, complete or timely. Neither Morningstar nor its content providers are responsible for any damages or losses arising from any use of this information, except where such damages or losses cannot be limited or excluded by law in your jurisdiction.
Past financial performance is no guarantee of future results
.
Insights from the nation's largest faith-based mutual fund family.6
Media, market commentary and resources from a Christian perspective.
GuideStone Capital Management® provides regular insights on market performance, portfolio perspectives and our own GuideStone faith-based mutual funds. Visit the pages provided below for videos and other resources designed to keep you informed.

MEDIA
Updates on GuideStone and the faith-based investing community
View All Media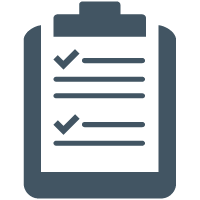 COMMENTARY
Quarterly market updates and insights from GuideStone investment advisors
View All Commentary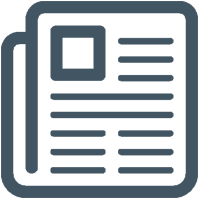 FAITH-BASED INVESTING
Perspectives and conversations with GuideStone about faith-based investing
Learn More
Rethink your perspective on faith-based investing.
Leverage the nation's largest faith-based mutual fund family.6
Learn how you can also Do well. Do right. Do MORE. Talk with a GuideStone Funds expert today: