Serving the Underserved
While Promoting the Growth of God's Kingdom
For more than 100 years, a commitment to "serve those who serve the Lord with the integrity of our hearts and the skillfulness of our hands" has been the driving force of GuideStone®. It is displayed across each of our service offerings — from Insurance to Retirement to Investments — and is most evident through the work of Mission:Dignity®, our ministry that provides financial assistance to retired ministers, workers and their widows whose income is insufficient to meet their ongoing needs.
This ministry focus governs our approach to investment management. GuideStone Capital Management, the investment adviser to GuideStone Funds®, has provided Christian investors with well-diversified, faith-based investment options since its inception.
We started by implementing an exclusionary screen that prohibits investments in organizations that are publicly recognized as being in the alcohol, tobacco, gambling, pornography and abortion industries. Over the past several years, we have taken our faith-based approach a step further by engaging in shareholder advocacy, seeking to positively influence the future actions of the organizations whose securities we own through our mutual funds.
While exclusionary screening and shareholder advocacy serve a valuable role in investor portfolios, they can only go so far in promoting positive, long-lasting change. That's why we believe impact investing is the natural next frontier in our mission to deliver biblical values through our investment offerings. By purposefully investing in organizations that seek to protect life, promote human dignity and enhance the efficiency and accessibility of life-sustaining resources, we are helping to create positive impact in the world — which we believe we are called to do as Christians.
GuideStone is excited to offer the GuideStone Global Impact Fund, an overtly Christian, returns-focused mutual fund created specifically for impact investing. The Fund is designed for investors who are looking for a diversified and balanced portfolio of equity and fixed income securities and want to actively invest in organizations that are working to enact positive change in the world.
This is just the beginning. As the nation's largest faith-based mutual fund family, GuideStone Funds is in a unique position to offer impact investing to the evangelical Christian community. We have significant research capabilities, experienced intellectual capital and a long track record of leveraging high-quality institutional asset management firms to create a lineup of global faith-based investments.
Impact in Action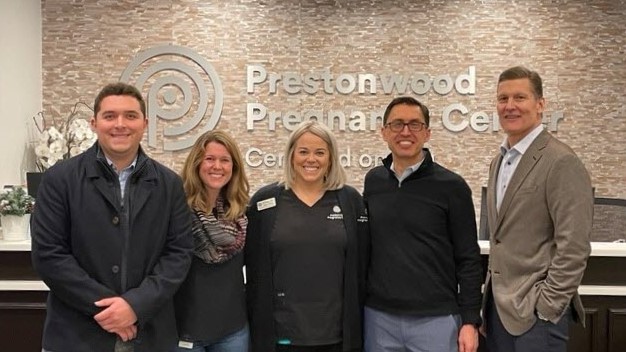 Furthering our commitment to impact, we take a portion of the revenue we earn from the Global Impact Fund and donate it directly to Christian ministries that promote our three impact themes: Sanctity of Life and Spreading the Gospel, Human Dignity and Advancement and Stewardship of God's Creation. In the first year of Fund operations, we donated well over $100,000 across the three projects listed below.
Through SEND Relief , we helped to fund the critical distribution of medicines, medical supplies and vitamins to the most underserved parts of Venezuela. These will be used to benefit church leaders and workers, as well as vulnerable church members and other poor families. By protecting the health of those working in churches, we can help them continue the work of the Gospel unimpeded.
Additionally, we supported SEND Relief's project to train nearly 300 Christian widows in Nigeria to sustain themselves through home enterprises such as the preparation and sale of traditional foods, tailoring or knitting. Weekly discipleship sessions will be held and, through this outreach, nonbelieving widows in the community who are in great need will be welcomed into the group as well.
Finally, we provided funding to the Prestonwood Pregnancy Center. Since 1991, the Prestonwood Pregnancy Center has provided a comprehensive, holistic reproductive health care program to women in the Greater Dallas Fort Worth area. They offer pregnancy tests, ultrasounds and other services — free of charge — in a confidential, compassionate, Christ-focused setting.
GuideStone's Impact Themes
Sanctity of Life & Spreading the Gospel
Investing in organizations that seek to protect life, enhance living conditions and proclaim the Gospel.
Human Dignity & Advancement
Investing in organizations that seek to improve health care and provide advancements in technology, education and employment training.
Stewardship of God's Creation
Investing in organizations that seek to enhance the efficiency and accessibility of life-sustaining resources such as water and land.
About the GuideStone Global Impact Fund2,3
The GuideStone Global Impact Fund seeks capital appreciation with modest current income. The Fund employs an actively managed, manager-of-managers approach and is strategically constructed as a multi-asset class investment. The majority of the Fund is invested in a diversified mix of global publicly traded equity and fixed income securities, with a targeted allocation to illiquid alternative investments.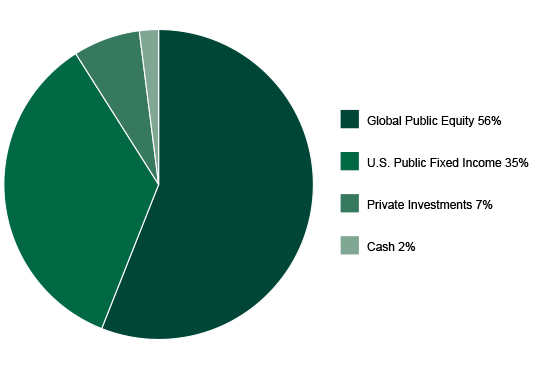 Targeted Allocation as of January 29, 2021. Asset allocation subject to change at any time. Pie chart is a representation and actual exposures may differ. The size denotes the relative weighting in the Fund.
Strategy and Sub-Adviser Summary
Global Public Equity
Janus Capital Management
Global all-cap equity strategy with a core-to-growth orientation
U.S. Public Fixed Income
RBC Global Asset Management
Conservative core strategy with a focus on security selection and sector rotation
Private Investments4
Private Investments4
Targeted allocation of assets into private illiquid investments that are specifically focused on generating returns in alignment with GuideStone's impact themes.
Invest With Confidence
As a Christian organization, GuideStone believes it matters where we invest the resources God has given to us. Our faith-based investment policy, which is a foundational element of our approach to asset management, was specifically created to ensure the investments we make support the sanctity of life, family, stewardship, health and safety.
However, we also believe investors should not be forced to choose between values and performance. That's why all of our mutual funds — including the Global Impact Fund — are strategically constructed and managed with the goal of generating competitive risk-adjusted returns over full market cycles.
To learn more about GuideStone's innovative, award-winning5 approach to faith-based investing and how to incorporate the Global Impact Fund6 into your portfolio, contact your GuideStone Funds representative.
Introducing GuideStone Global Impact Fund