Lipper Awards
Performance + Values Wins Again
2019 Lipper Award – Best Overall Small Fund Family
GuideStone Funds receives investment industry recognition.
The Lipper Fund Awards are one of the most prestigious awards in the industry, honoring funds and management firms who excel in providing consistently strong risk-adjusted performance relative to their peers.
GuideStone Funds® is honored, for the second time, to be awarded as the Best Overall Small Fund Family. The GuideStone Funds family won the Lipper Fund Award for 2019 Best Overall Small Fund Family over 3 years (out of 29 eligible fund families as of November 30, 2018) based on risk-adjusted total return.
We believe these awards continue to tell the story that GuideStone's faith-based investments do not come with a discount on performance; one can invest according to his or her values along with attractive risk-adjusted returns.
However, the greatest honor for us at GuideStone® is to help our clients steward their resources well. Because when you steward well, you can have more. When you have more, you can DO MORE.
Click here to read about our recognition as the Best Overall Small Fund Family in Investment News, including an interview with David Spika, President of GuideStone Capital Management®.
Our first recognition as the Best Overall Small Fund Family came in 2012 for the Best Overall Small Company Award (out of 26 eligible fund families as of November 30, 2011)1. At that time, fund groups with at least three equity, three bond and three mixed-asset classes were eligible for a Group Award, with the lowest average decile rank of the three years' Consistent Return measure of the eligible funds per asset class and group determining the award winner over the 3-year period ended 11/30/2011. In case of identical results, the lower average percentile rank was determined the winner.
Perform with values.
GuideStone Funds can add faith-based solutions to your portfolio.
Values influence the way we live — shouldn't values influence the way we invest?
At GuideStone, we believe that all we own belongs to God, so as Christians, we are called to steward our finances well. We are committed to helping our investors to invest their money wisely without compromising their beliefs.
Insights from the nation's largest faith-based mutual fund family.1
Media, market commentary and resources from a Christian perspective.
GuideStone Capital Management® provides regular insights on market performance, portfolio perspectives and our own GuideStone faith-based mutual funds. Visit the pages provided below for videos and other resources designed to keep you informed.

MEDIA
Updates on GuideStone and the faith-based investing community
View All Media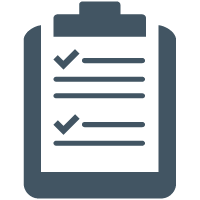 COMMENTARY
Quarterly market updates and insights from GuideStone investment advisors
View All Commentary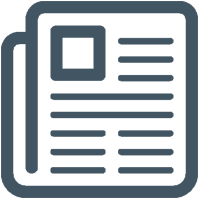 FAITH-BASED INVESTING
Perspectives and conversations with GuideStone about faith-based investing
Learn More
Rethink your perspective on faith-based investing.
Leverage the nation's largest faith-based mutual fund family.2
Learn how you can also Do well. Do right. Do MORE. Talk with a GuideStone Funds expert today: